INSCYD is not like any other coaching tool out there. INSCYD is not your day-by-day training calendar. INSCYD works complementary with all other software.
Coaching with INSCYD will
Raise your scientific knowledge and the quality of your training plans.
Turn your company into an comprehensive human performance lab.
Boost your business through marketing, customer retention and ROI.
Take the approximation out of your training plans
Without INSCYD you are playing a very expensive, long and inaccurate guessing game.
With INSCYD, you identify the weak spots that limit your performance and you quantify the room for improvement.
Knowledge is power
Performance is predictable - and can be completely broken down and explained with INSCYD.
You will identify the composition of an athletic performance and how each particular metabolic metric – such as VO2max, VLamax, body composition, economy etc. effect the performance of your athlete.
Create a holistic 360° view of athletes' performances.
Assess the current training status of your athletes in a very granular way.
Identify the weakest links in the performance of your athlete – so that you can identify what to work on. Training programs now become laser focused for real.
Do the litmus test of training! This has never been possible until now: before prescribing a training program: project the outcome in INSCYD. Take the guesswork out of you training program by have INSCYD quantify the gains in specific performance benchmark of your athlete you are aiming to improve, by a training induced change of a single or multiple metrics (link).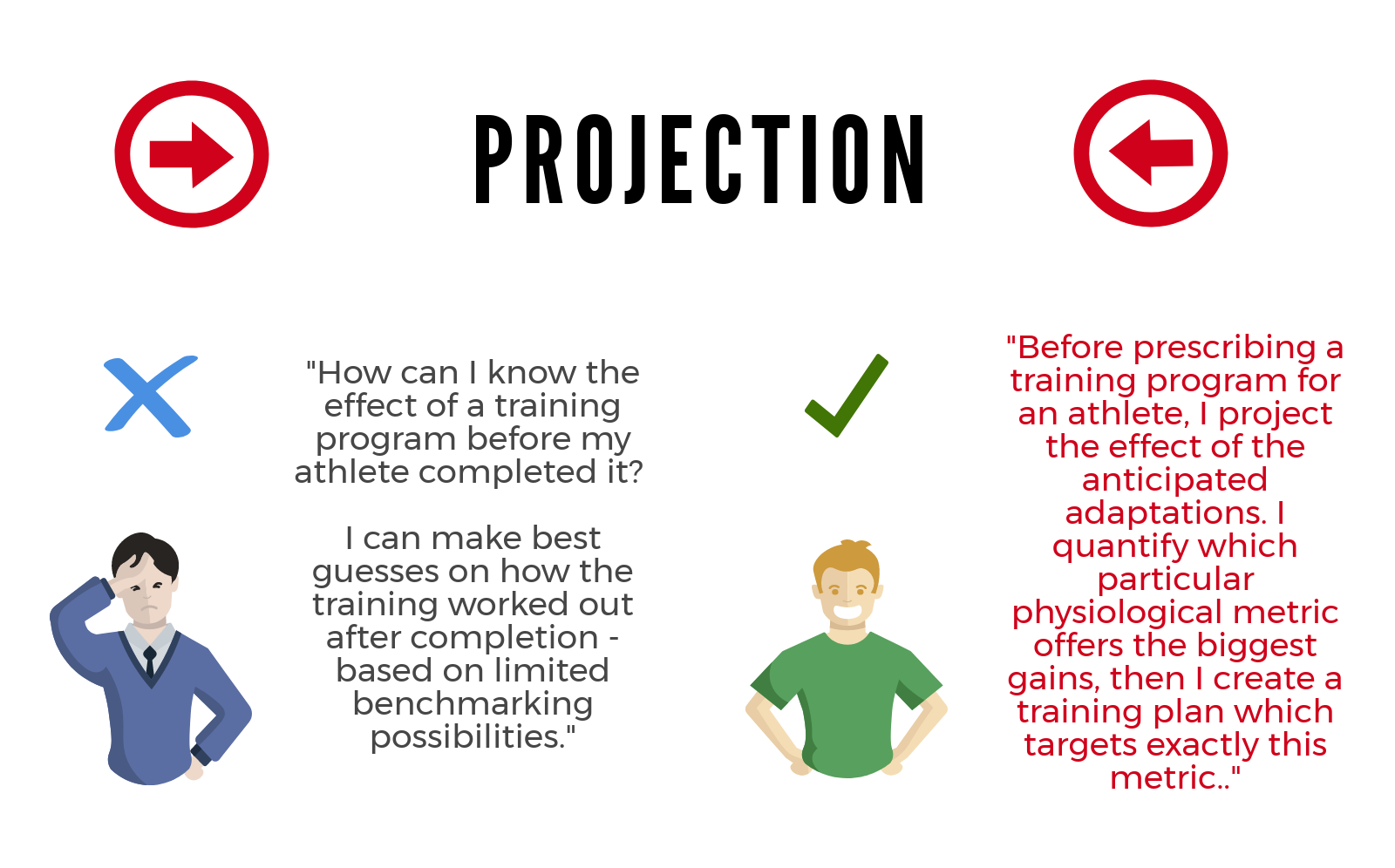 Training programs
Reach the next level of expertise with INSCYD. Refine your existing training programs, add further expand the quality of your coaching business by creating highly tailored training programs:
Monitor the progress of every single metric. INSCYD enables you to identify every single adaptation that your training plan has induced. In this way you gain new insights on your work methods and you can fine-tune every little piece of it.

Add nutritional advise to your coaching business. We all know how important a correct nutrition plan is; but how much do we really know about the specific fuel consumption for a single athletes? With INSCYD you can create nutritional strategies as additional services for your business. You will prescribe tailored nutrition plans for training sessions and you can work with your athletes to improve their fueling on race-day. These feature alone will enables to break their PBs.
Interval training tailor made! Truth be told: how do you prescribe the intensities and timing of an interval session? With INSCYD you create interval sessions based on your athletes physiology, fatigue and need for recovery. You can now create highly individual workouts based on very specific needs, calculate the matching recovery time and the correct intensity that need to be triggered for lactate shuttling, lactate tolerance, recovery and much more.
Boost your business
Running a coaching business can be hard we know this, we have been there too.
You face tough competition; there are lot of buzzwords that confuse, a lot of pseudoscience and a lot of smoke but not much fire. However, you have to compete against all this and make your business unique.
Your time is limited; there is no marketing agency helping you out and no friendly networker lending a hand. Let INSCYD do that for you!
INSCYD provides you with a complete marketing toolkit. This includes: images, videos, texts and infographics for your website and social media channels. Additionally, you receive regular content for ongoing marketing needs, which you may distribute using your own channels.
Distinguish your business from the competition and offer a service that until 2017 was only available for high elite coaches in professional sports. The role model for this is Germany's STAPS lab – which outperformed its competition and became the most successful and fastest growing coaching business for endurance sports in Europe. STAPS has a customer retention rate of 80% and has been growing its yearly revenue by more then 30% in the past years.
Be part of INSCYD's own testimonials and endorsements. You have the exclusive opportunity to market your new services and tell everyone you're using the same coaching methods and tools of high-performance coaches.
Join INSCYD's open source training program community. We believe in the power of the community and so do our users: INSCYD coaches share their most valued and most successful training methods – with you! Become an INSCYDer, share your training programs and learn from the best coaches around the globe – including Olympic and World Champion coaches!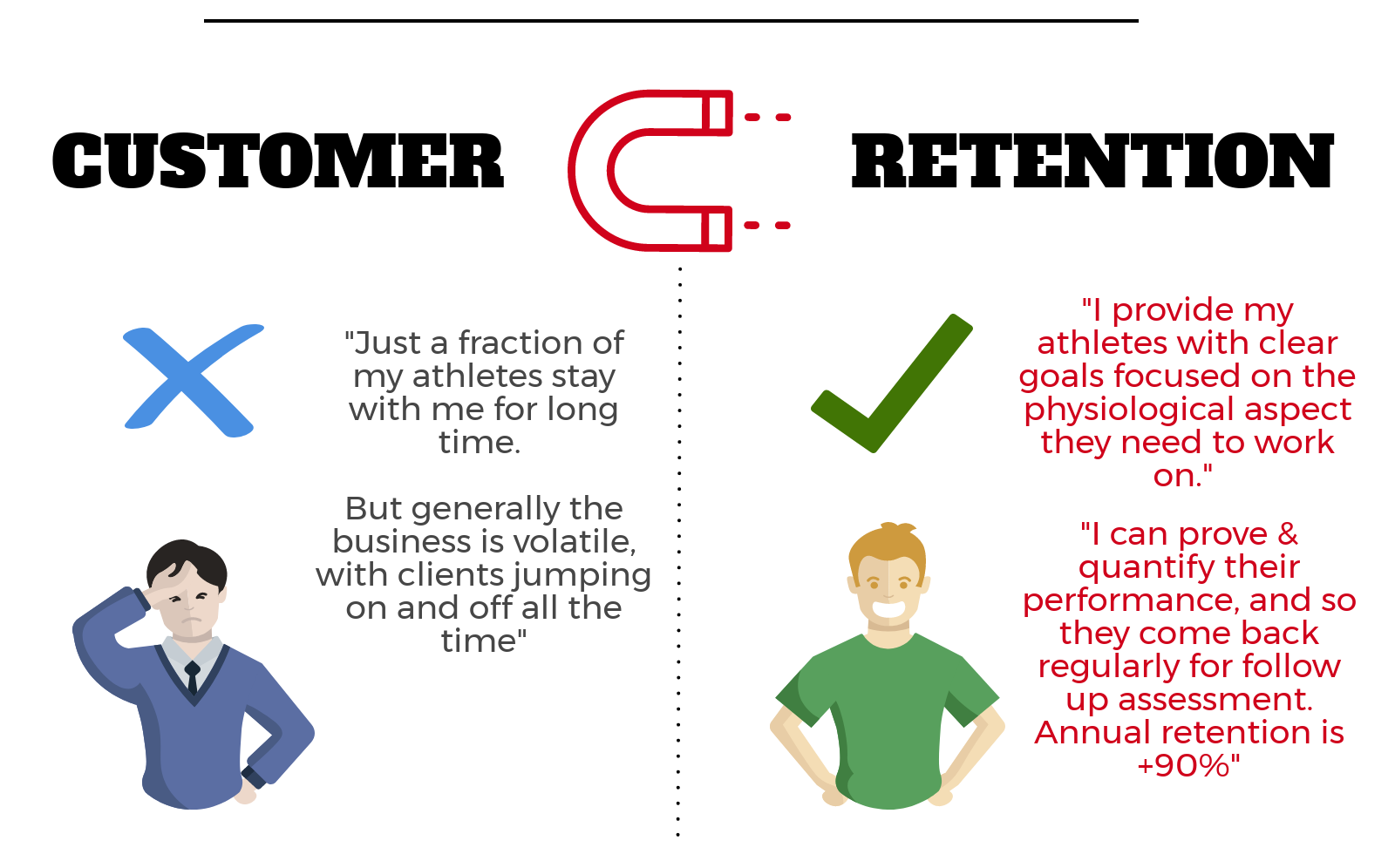 Return of investment
To make a living out of a coaching business - leave alone growing it - isn't an easy task. Your work scales with the number of clients, which is limited by itself - if you don't want to sacrifice the quality of your services and damage your reputation.
Break this vicious circle with INSCYD:
INSCYD offers you a unique upsell opportunity to your existing clients without the need to acquire new customers – although it can also help you on this. Offer INSCYD's performance analysis as a stand-alone service for your athletes – or package it up with your training subscription for existing customers.
Package up regularly performance assessments with INSCYD into your subscriptions: you kill two birds with one stone: better training programs and increase revenue. Your time investment? Only 30 min extra per month - you can't beat this!
Offer a holistic performance assessment with INSCYD as a stand alone service and attract new clients.
You do lactate testing in the field or in your own lab and you suffer from the time you need per athlete? You can only test very few athletes per day? INSCYD's unique protocol let you test up to 8 athletes per hour! You don't need a lab to do this – just a road, a field or a track will be enough. Imagine: schedule a group test for the local team or a training group on a local climb or at the local track: you can easily test 15 athletes in only 2h.